Troy Murphy, President & CEO. Troy is responsible for all day to day business activities of the company including purchasing, sales, customer service and quality. Troy gained telecommunications experience in a number of sales positions over the years before starting Vetco Supply in 1998. Previously, he served as Sales Manager for Thomas & Betts, covering SBC and MCI accounts for its telecom division. Other prior positions include Regional Sales Manager for Reliable Power Products (Maclean Power Systems) a manufacturer of Outside Plant Products and Sales Engineer at Communications Technology Corporation, a manufacturer of outside plant products and specialized central office testing equipment. Troy began his career in the telecommunications industry in the sales & marketing of teleconferencing bridge systems for CEAC, Inc. in 1985. His customers included BellSouth, Nynex, MCI, U.S. Postal Service, and other Fortune 500 companies. Prior to this he served in the United States Navy from 1983-1985, subsequently he was honorably discharged and became a Service-Connected Disabled Veteran. During 2004 – 2006, he served as Chairman of the Veterans Federal Acquisition Showcase in Dallas, Texas. He completed the Management Development Programs of UCLA Anderson School MDE Program in 2005 and the Executive Management Program at the Tuck School of Business at Dartmouth in 2009.
---
Jeremiah Sullivan, Chief Financial Officer. Troy and Jeremiah have worked together before as part of the senior management team at Diamond Communication Products, (later Thomas & Betts). Jeremiah has 28 years of broad based financial and operating experience He most recently served as CFO and COO of Cirqit.com, Inc, a New Jersey based telecommunications company where he led a turnaround of the company's operations culminating in two liquidity events involving the sale of the company's operations in North and South America. During his career, Jeremiah has served as CFO & COO of three PE/VC owned companies and one privately held company since 1996. He increased shareholder value at all four companies by leading strategic growth and turnaround initiatives. Jeremiah has also led investor groups and secured financing for two leveraged buyouts. He has managed M&A activity and orchestrated add-on acquisitions and led due diligence efforts on both the buy and sell side of transactions. He received his MBA from the Amos Tuck School at Dartmouth in 1993 and his B.S. in International Affairs from Georgetown University in 1984.
---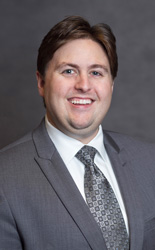 Nick Murphy, Administrative Manager. Nick has managed customer service, IT, and quality at Vetco Supply since 2006. Prior to that, he served in customer service for Wachovia Bank.  Under Nick's leadership, Vetco Supply achieved TL 9000 certification in 2009 and re-certification in 2012. In 2006 he served as project manager for the Veterans Federal Acquisition Showcase in Dallas, TX, allowing veterans to network with prime suppliers to the U.S. Government. Nick has also implemented many IT solutions at Vetco Supply such as electronic invoicing, automatic reporting and web-based order status tools.
---
.
.
.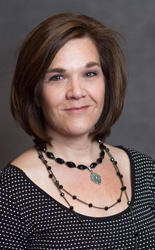 Lynne Murphy, Senior Accountant. Lynne has been working for Vetco as the Accounting Manager since 2001. She handles and is responsible for all aspects of the accounting department including both the Accounts Receivables and Payable part of the business. Prior to working at Vetco, Lynne managed high volume retail stores for Eddie Bauer and The Gap. Also, while working at Eddie Bauer she held the position of a Market Trainer (training new staff for new store openings). Lynne graduated from Central Michigan University with a Bachelors Degree.
---
.
.
.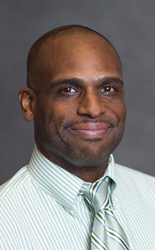 Keith Washington, Operations Manager. Keith has served as Vetco's Operations Manager for warehouse distribution, inventory management, shipping, receiving, customer service and purchasing since 1999. He started in the telecommunications industry in 1980 working for Andrew Corporation in all aspects of operations as Manager in production, electrical inspection and distribution. This covered a 14 year period thru 1995. Keith attended Navarro College and the University of North Texas majoring in Business Administration.